Mr. Bocahan 様
2010/10/06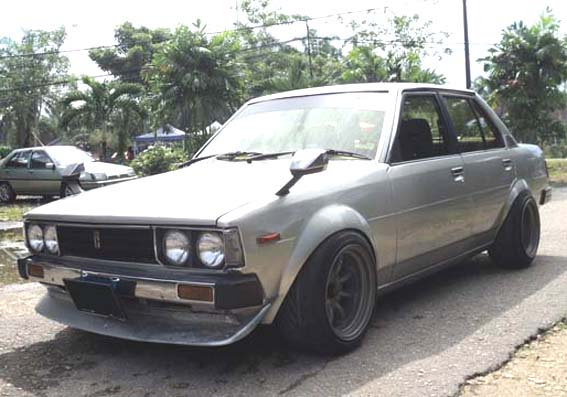 1981 Toyota Corolla SE AE70 Sedan (Silver)


F: RS Watanabe Type R 15×8.5j -6

R : RS Watanabe Type R 15x10j -25

F: Yokohama Prada Spec II – 195/50-15

R:Yokohama Advan Neova AD07 – 195/55-15



ユーザーから一言




Picture of my car and my brother car using wheel from your company.

Very stylish. Classic.

All three car look great with that wheel and become icon here in Malaysia.

Thanx for manufacturing greatest wheel of all times.